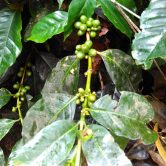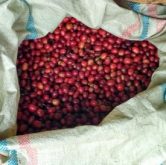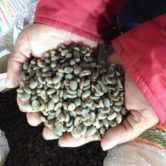 COFFEE FOR CHANGE
We source and export specialty-grade Indonesian green coffee beans. We can ship these in small quantities to US-based home roasters, and we also offer large quantities suitable for commercial roasters in the United States.
We chose the name Bright Java to associate coffee with the light that we would like to bring to this region. There is lots of darkness in the world: from cycles of poverty, to war, to social struggles, to natural disasters. Coffee is an opportunity to build relationships in far-flung agricultural regions, places where there may be very little other economic opportunity, and connect those farmers to global markets and to our own lives.
Who We Are
Troy and Renda Kiper
Our passion is coffee and helping those who grow it to lead a better life, while raising our brood of five children. After two decades in the US military led Troy to retire early and turn a lifelong hobby in coffee into a career that can have a positive impact on farmers in some of the least developed areas of the world. Renda serves as the technical brains and administrative glue of this outfit.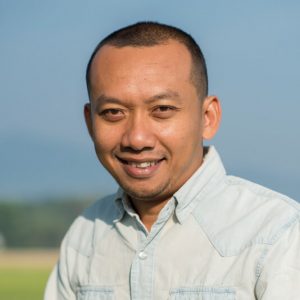 Aswan Winarto
I grew up in a poor and fatherless home in Central Java, Indonesia. For the past several years, my dream has been to have or work for a business that helps others to be independent, empowered, and proud of their skills. Last July, I became interested in learning more about coffee. I have loved coffee for a long time, but I had never thought to start a coffee related business. In October, a friend introduced me to Troy Kiper who shares my passion for coffee. We met and discussed a lot about coffee and ended up taking a cupping course together in Jember, East Java. In March of 2017 we decided to start a coffee business together through Bright Java. Our vision is to build partnerships with local coffee farmers in Indonesia and to establish various programs to increase the production of good quality Indonesian coffee in order to bring hope and to raise the quality of life of Indonesian coffee farmers.
Needs Of Coffee Farmers
Access to Western Markets
Training
Equipment