Indonesia is the 4th largest producer of coffee in the world
94% of Indonesian coffee growers classify as smallholder farmers
Up to 2.3 million households in Indonesia are involved in coffee growing and production
We work directly with smallholder farmers to source and export specialty-grade Indonesian coffee.
We sell to importers of all sizes, roasteries and cafes desiring direct trade relationships.
We foster holistic transformation of the coffee growing communities we work with.
Farmer Training
Our team works with farmer groups to improve the quality of their production. 94% of the coffee grown in Indonesia is from small holder farms with one hectare or less of land.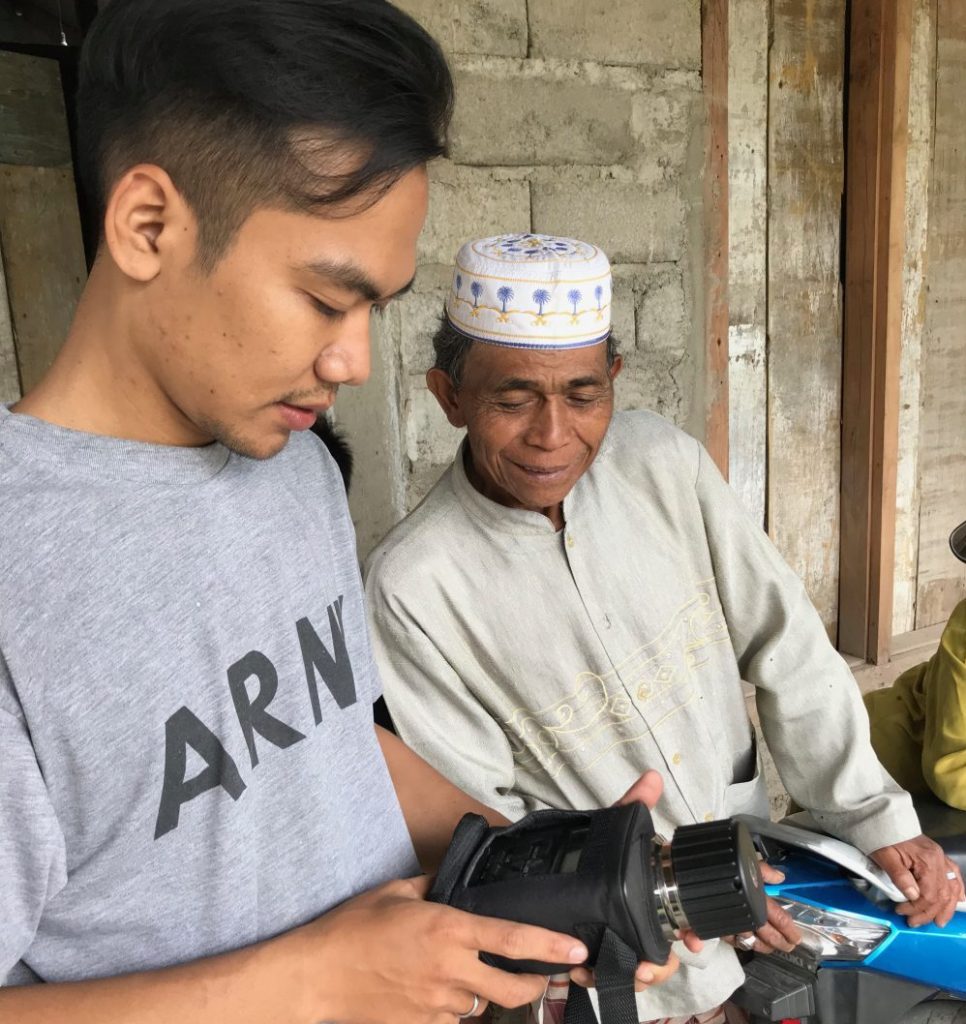 Instruction to measure moisture content during processing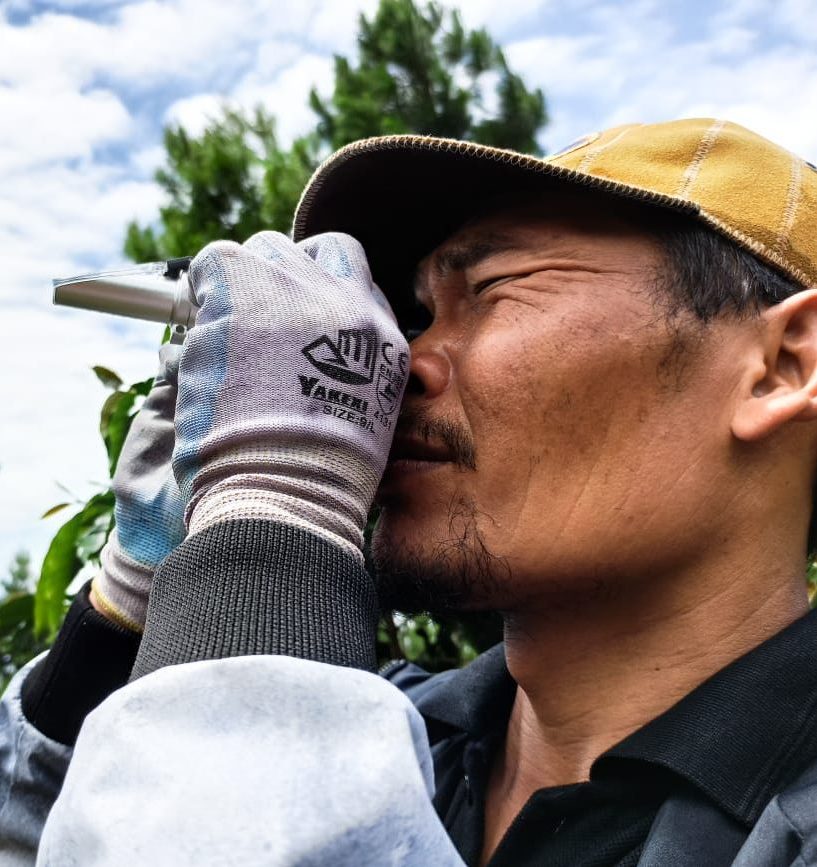 Training to measure sugar content in the coffee cherry prior to picking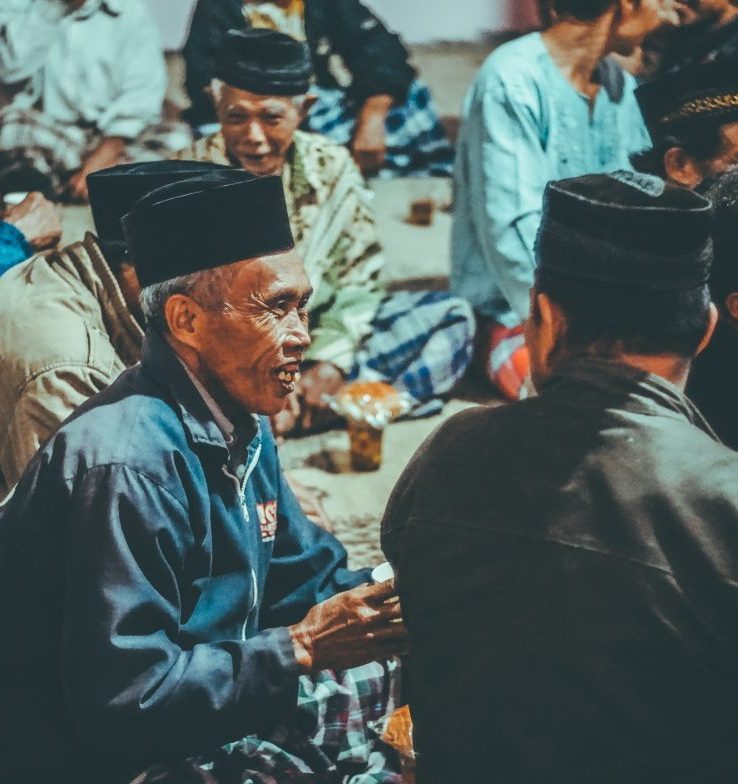 Community town meetings to receive buy-in from all members of a farmer group

Stringent Quality Standards
We prioritize quality assurance checks throughout every step in the picking, processing, milling and exporting stages in order to ensure consistently good coffee.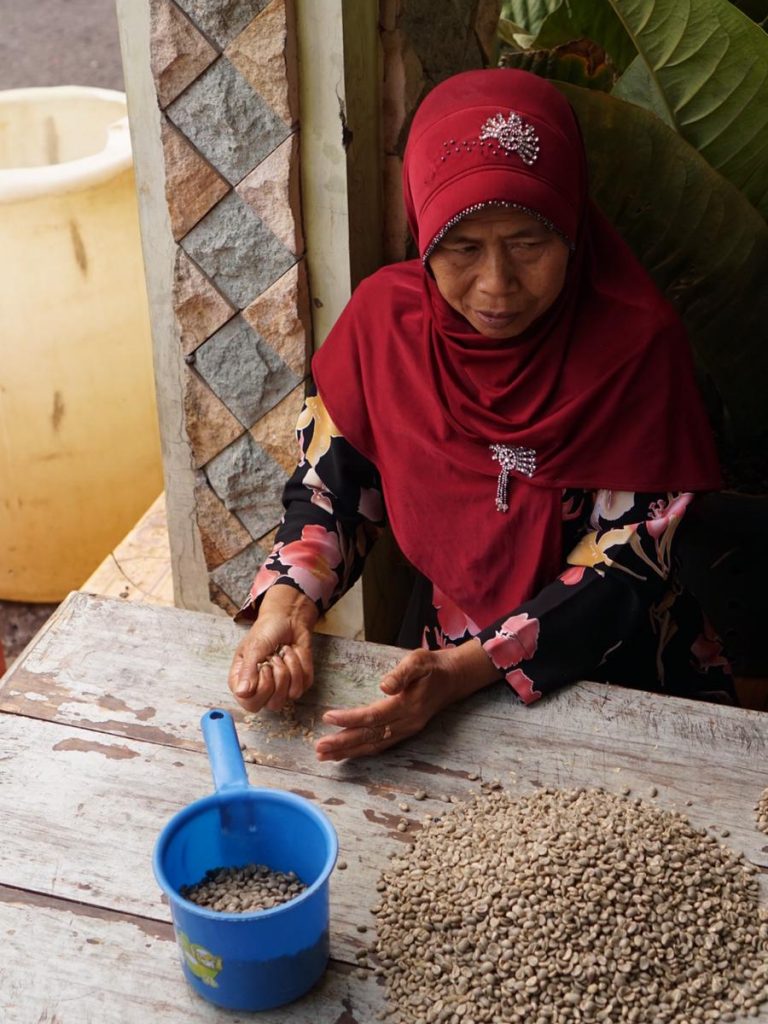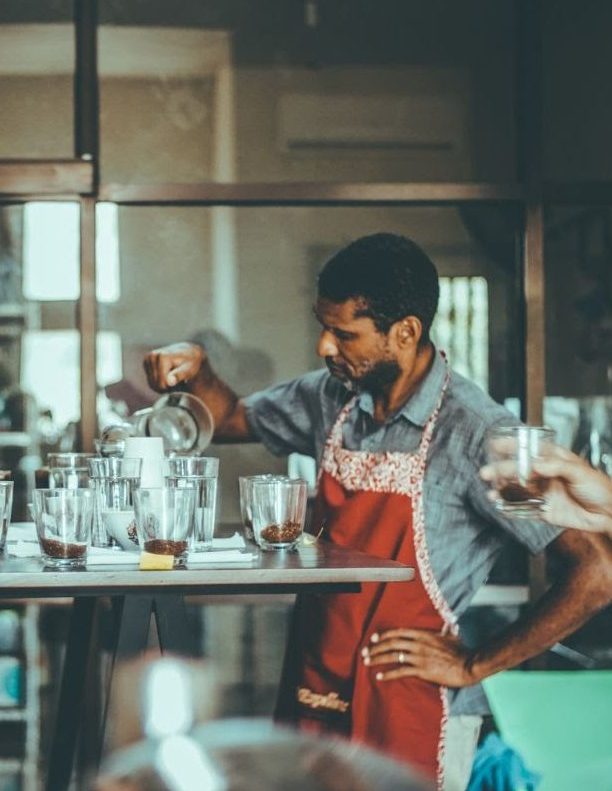 We cup coffee stringently and only accept the best ones. There are many, many rejects.

Marketing for Export
Increasingly, Indonesia is discovering the magic of its own brew. Domestic consumption rates are rising. Until domestic consumption can provide for large communities and co-ops, we fill a niche in the market of connecting cafes, importers, and roasters with small holder producers. Find us at expos all over the world.
Giving Back
Holistic transformation of producer communities is our ultimate goal. Whether that be through training, social programs, or reinvesting profits into producer communities, we want our farmers to live a better life.

Learn About Indonesian Coffee
It's more than just Sumatra! Read on to discover the wealth of Indonesian coffees.